BARRE ATTACK VIPs
MEMBERSHIP FOR BARRE ATTACK INSTRUCTORS
JOIN NOW
The Barre Attack VIP membership empowers Barre Attack Instructors and businesses through regular class updates and new choreography, the 20% VIP discount on equipment and apparel and a range of support including an annual continuing education $80 voucher.
BENEFITS OF BEING A VIP
FULL BARRE ATTACK CERTIFICATION
When you become certified you gain certification for 1 year. As a VIP your certification never expires.
REGULAR CHOREOGRAPHY UPDATES
Receive a new class update and choreography every 2 Months including 2 videos and run-sheet.
All VIP members receive a 20% discount on all equipment and apparel purchased via the BA website (code VIP20). Plus regular special VIP only offers.
MARKETING AND COMMUNITY SUPPORT
Access to all Barre Attack logos and marketing material perfect for launching and/or promoting Barre Attack classes.
CONTINUING EDUCATION SUPPORT
VIPs who elect the Annual Membership option will also receive an $80 gift voucher for each year to be used for any Barre Attack teacher training courses.
BARRE ATTACK MUSIC OPTIONS
With each class format, learn suggested music from the Barre Attack Power Music albums and/or other music sources.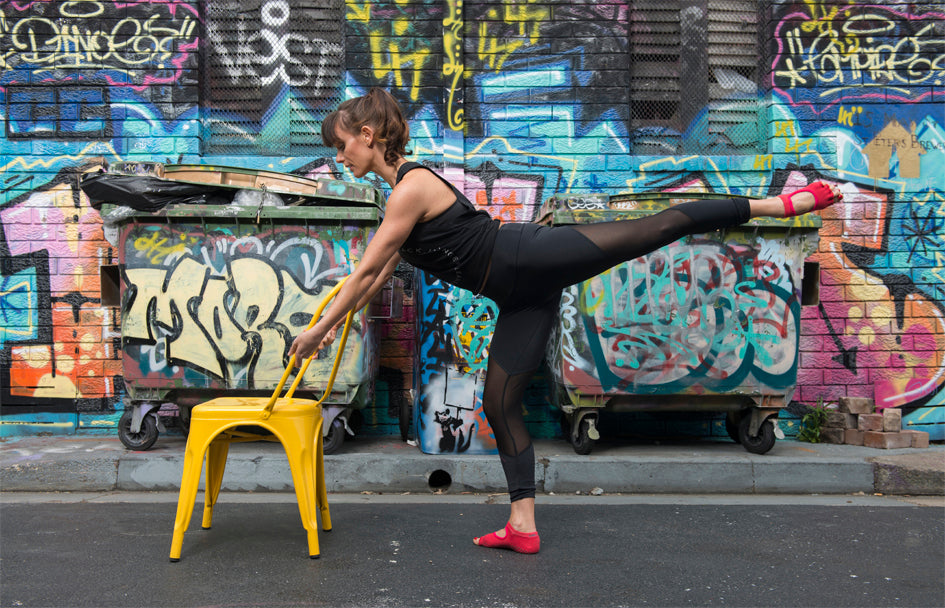 REGULAR CHOREOGRAPHY UPDATES
Every other month VIPs receive a full class format to keep their workouts fresh and their clients wanting more. Each Class Format includes two videos and as associated run sheet.
Each class format is designed and presented by the Creator of Barre Attack, Renee Scott and includes a short version for quick revision and long version with queuing tips and advice.
The Class Formats are designed to promote quality control and ensure standards remain high. Your clients will benefit from your classes continuing to be fun, energetic, educational and always evolving.
CONTINUING EDUCATION SUPPORT
We want you to succeed and be the best Barre Attack instructor you can be! Not only will the Barre Attack online class formats help you we will offer annual VIP subscribers an $80 voucher for our continued education training courses.
You can use the voucher for any of our advanced face to face training courses or our online training courses.
Note:
$80 voucher is only available when annual membership is purchased. Valid for one year from initial membership payment. Valid for any in-person or online training course.
VIP EQUIPMENT RATES
Barre Attack continues to launch new equipment and apparel to keep the Barre Attack method fresh and evolving and support the community of dedicated Barre Attack attendees (your clients).
VIP members can use a special code at checkout (code: VIP20) to receive a 20% discount on all equipment, apparel and merchandise purchased via the Barre Attack website (this is on top of any volumne discounts). PLUS regular VIP ONLY bonus offers.
BECOME A BARRE ATTACK VIP MEMBER
Enjoy ongoing support and all the benefits of Membership
$18 per month or $180 annually*
(*Annual membership includes an $80 training voucher valid for 1 year)
WITHOUT VIP MEMBERSHIP
Certification to teach Barre Attack for 1 year
Barre Attack Launch (Class Format)
Ability to purchase all apparel, equipment and merchandise from the Barre Attack website.
Ability to book continuing education
Recommended
AS A VIP MEMBER
Certification to teach Barre Attack for 1 year and automatic Certification extension while remaining a VIP member
Barre Attack Launch (Class Format) and a new Barre Attack Class Formats every other month
20% discount (code: VIP20) on all apparel and equipment purchased via the Barre Attack Website
Ability to book continuing education with bonus annual $80 training voucher for Annual VIP Members
Right to use Barre Attack Logos and enjoy marketing support including posters and images
Advice on music options from Power Music and other sources