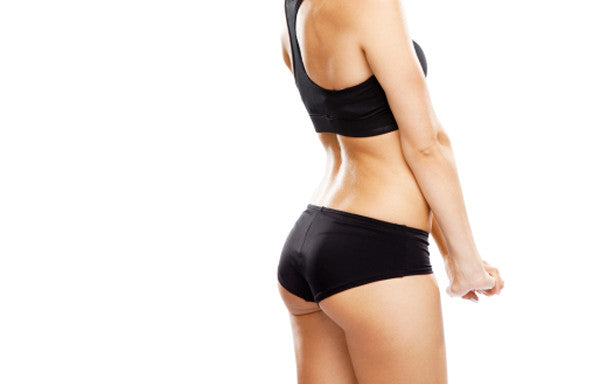 Get Ready for Summer — Head to the Barre and 10 other Tips
Sum­mer is not far away.  The countdown has started.  Hot weather, days at the beach, relax­ing by the pool... it all sounds great.
But!  Many people might be thinking...  bikini? beach? No way.
Now is the perfect time to get ready for Summer. Here are 10 tips (and a shameless plug) to help get you ready!
Tip 1 — Head to the Barre (the shame­less plug)
Barre Attack is a full body work­out com­bin­ing Pilates, Dance and Fit­ness. If you need to tone up Barre Attack could be exactly what you've been look­ing for. It's fun and over 100 locations now offer it throughout Australia.  To find a Barre Class take a look here.
Tip 2 — Grab a Friend
If you're plan­ning on starting an exercise program, going for more walks, get­ting to the gym it is often eas­i­est to do it with some­one else. If you've organ­ised to meet some­one to 'work out' it's harder to make excuses and the work­out itself can often be more fun.
Tip 3 — Try Some­thing New
Have a think about your past work out expe­ri­ences. Were there any you didn't par­tic­u­larly like? Any that you pre­ferred? Maybe what you should do is make a list of a few new things to try. Exam­ples might include hir­ing a bike and going for a bike ride some­where? Going some­where new and going on a long walk or a walk and jog, hav­ing a look around where you live and/or work and check­ing out any new fit­ness places. Often these will have great deals … try them!
Tip 4 — Attitude
This is a big one. You need the right atti­tude. Get­ting a beach body doesn't hap­pen by acci­dent. You need to make the deci­sion to do it. Don't focus on the hard work, focus on the fact that it becomes eas­ier and then just think about how much more fun you might have dur­ing Summer ?
Tip 5 — First Thing
This is a bit cryp­tic, but not really. First thing, means doing your exer­cise when you first get up. Find an early morn­ing local fit­ness class, Pilates class or some­thing sim­i­lar or plan to go for a walk or jog before you start your day. Trust me, you'll feel a lot bet­ter and you might even enjoy a beau­ti­ful sun­rise or two.
Tip 6 — Small Goals
Don't only think about the one big goal. Think about lots of small goals. Maybe have a goal to take dif­fer­ent walks with 5 dif­fer­ent friends, or do dif­fer­ent classes with 5 dif­fer­ent friends. Read the other tips and set your­self small goals around them. It's always nice to tick off smaller goals and know­ing that they're all help­ing you get ready for Summer!
Tip 7 - Eat Healthy
We've all heard count­less sto­ries about what we should and should not eat. Now is the time to put this to work. This doesn't mean going on a strict diet. It means being sen­si­ble and being honest.
Tip 8 — Use Idle Time
Sit­ting on the couch? Take 10, 15, 20 min­utes. Do a quick exer­cise rou­tine. If you're not sure what exer­cises to do… use google. If you find any good ones share them below, thanks!
Tip 9 — Get a Trainer
Many times get­ting up early, or get­ting to a work­out can be really chal­leng­ing. Or when you get there you decide to fin­ish early or not do those extra reps. A trainer or Instruc­tor can change all of that. Now of course some train­ers are going to be bet­ter suited to cer­tain types of peo­ple so make sure you try a few, find some­one who you con­nect with… it could make a huge difference.
Tip 10 — Limit Alcohol
Big nights are fun but if you're seri­ous about look­ing great then lim­it­ing alco­hol can really help.
Tip 11 — Look the Part
Beauty prod­ucts, new fash­ion and acces­sories. If you're fol­low­ing the tips above then why not take full advan­tage. Grab the girls and check out the lat­est good­ies. Make sure you get pro­fes­sional advice from at least two sources and shop around, find out what really suits you.
Tip 12 — Smile
A bonus tip, but one that works regard­less of the sea­son. Smile :)